3 min read
The Meisterplan team would like to thank all the participants in our recent webinar, "Implementing a Successful Project Intake Process: How to Collect New Project Ideas and Turn Them into Successful Projects."
We know this is such an important topic for organizations and hope participants walked away with insights that can help them make their project intake process less chaotic and more productive. If you missed the webinar or would like to watch it again, you can check out the recording to the right.
Best Practices for Project Intake
In our webinar, Senior Customer Success Manager, Achim Gnan, shared best practices our customers use to create successful project intake processes. These best practices help provide transparency, focus and clarity.
Involve the right people at the right time - Really think through and make sure you have the right cooks in the kitchen for a smooth and effective process.
Consider the needs of the business - Make sure the intake process fits the demands of your business.
Align and communicate priorities and strategies continually - Ensure everyone in your organization knows priorities and strategies so they can propose relevant project ideas.
Define a process owner - Assign roles and responsibilities to keep things moving forward.
Decide on a tool to help manage the process - Use a tool that will allow you to easily collect, manage, develop and approve new project initiatives.
Q&A from the Webinar with Achim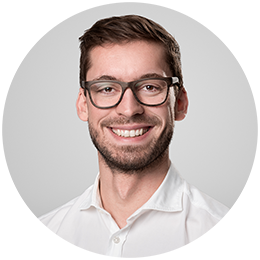 "If there is an inadequate intake process and more and more projects are introduced, the barrel will overflow and you will be left with a mess."
- Achim Gnan, Senior Customer Success Manager
Question #1:
What's the best way to communicate newly approved projects?
Answer:
There are multiple views in Meisterplan that support communication. You can export the Kanban-style board view as a .PNG file for easy sharing throughout your organization. This will show the approved initiatives, the rejected initiatives, and where other initiatives are in the project intake process. You can also use our roadmap view, which displays projects in a Gantt chart. This view can also be exported as a .PNG file and you can group projects based on project details like business unit, corporate goal, or status. Finally, we have a reporting API for organizations that want to use a BI tool like Power BI, Tableau and even Excel.
Question #2:
What are the best ways to adapt to external factors that cause disruption to ensure our projects stay aligned to the strategy?
Answer:
Reprioritizing a portfolio is a big undertaking. First, you have to update your corporate strategy or goals based on the disruption. Then you have to adapt your evaluation criteria and assign new priorities to projects and initiatives. A project that had the highest priority before might rank lower after you've adapted your corporate strategy. It's also important to consider how the disruption has affected your resources. Once new initiatives are approved or current projects are reprioritized, you will need to make sure you have the resources available to accomplish them. Meisterplan makes this extremely easy with our scenario feature. A scenario is just a copy of your portfolio that you can use to build new portfolios while not altering the current one.
Ready to Get Started with Meisterplan?
If you're ready to start building better project intake processes, Meisterplan can make it happen. You can start building better project intake and project portfolio management practices today by signing up for a free 30 day trial or by reaching out to our sales team to schedule a personalized one-on-one demo.