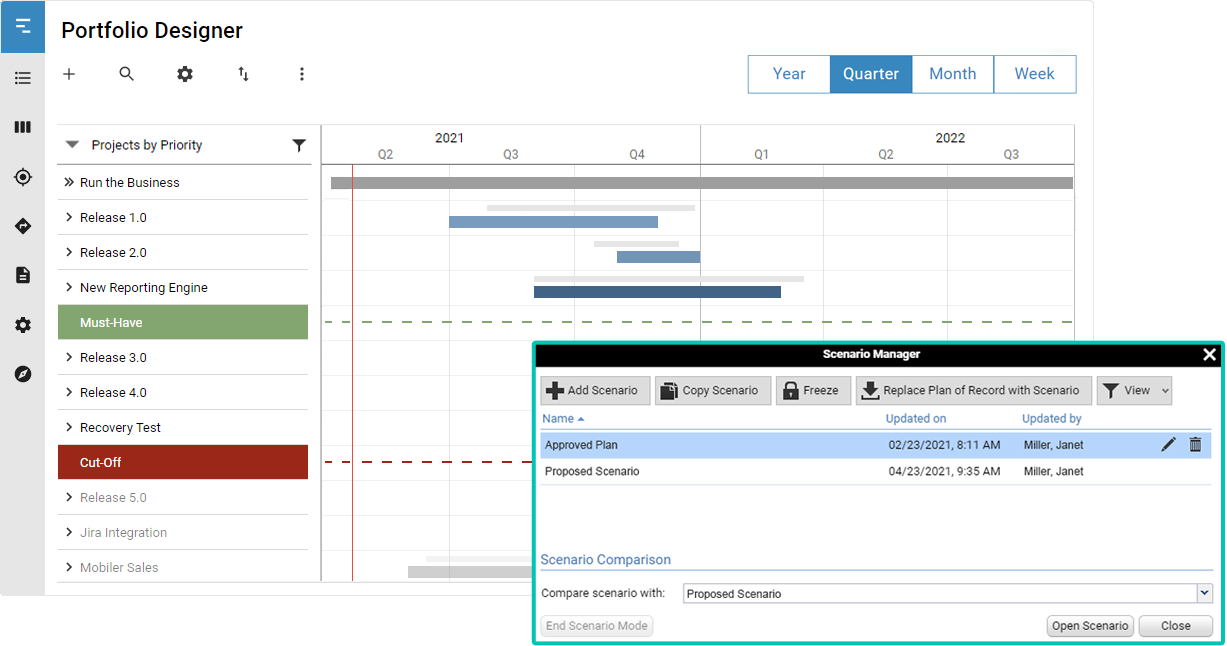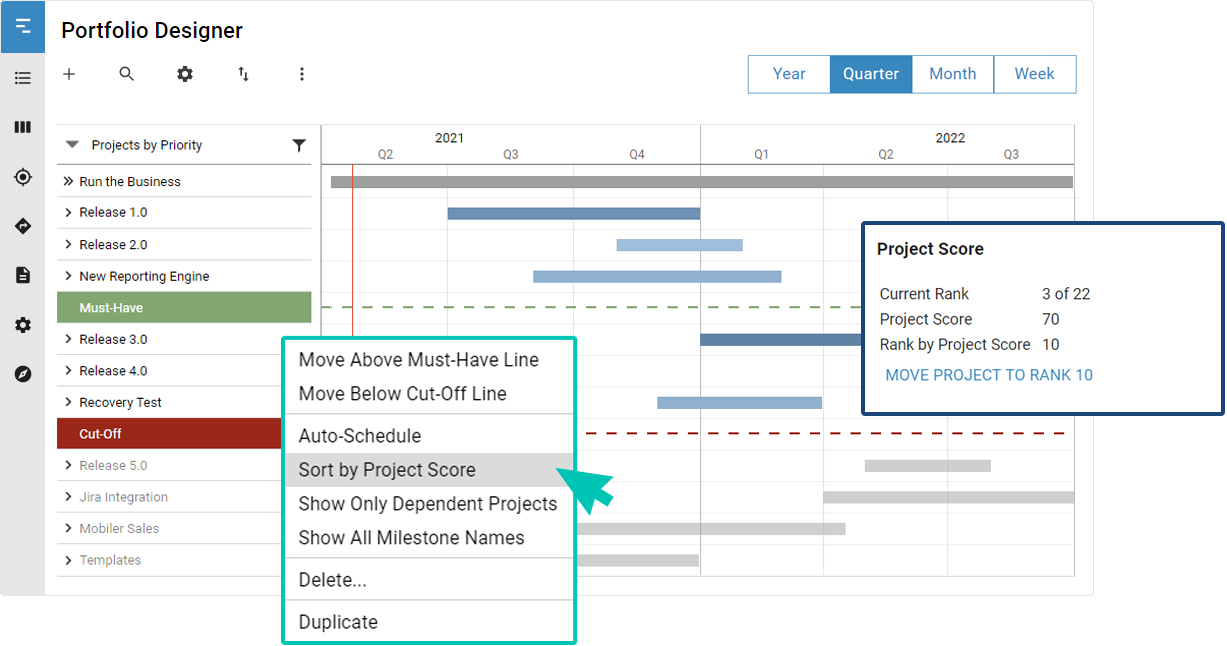 Interactivity and Real-Time Analysis
See the immediate impact of changes to your portfolio with our interactive views.
Scenario Planning
Use the scenario simulation and comparison features to ensure you are ready with plan alternatives to adapt to any disruptions that occur.
Prioritization
Built-in prioritization features like project scoring and ranking based on customized criteria ensure your organization is working on the right projects.