The Challenge: From Corporate Strategy to Implementation
Why is it so difficult for companies to put their strategy into practice?
Corporate culture of silos
Too few resources are made available
Inability to react dynamically to change
Achieving sustainable success is the goal of every company. To do this, you need to turn your goals and strategy into reality. This actually sounds quite simple, but the reality is that many companies still fail when going from defined goals and a clear strategy to the actual execution.
The Gap Between Strategy and Execution
A study by the think tank Brightline™ in cooperation with PMI, Boston Consulting Group and other industry experts shows where most companies fail. The study also shows that the formulation of corporate strategy is often not the real problem. Because you know the future vision of your company, your goals and, best of all, your plans. Where companies struggle is closing the gap between strategy and execution. With Meisterplan, you can actively implement your strategy and goals.
1. Clear Decision Making Process
We at Meisterplan have spoken with over 2,000 companies from all industries worldwide about their decision-making processes for strategy implementation. We have summarized these findings for you as Best Practice Guidelines for Lean Project Portfolio Management™, or Lean PPM™ for short.
The result:
A way of thinking and prioritization across all silos.
A sufficient and reliable supply of resources to all projects.
A realistic plan for the entire company.
Goal-oriented flow of information for decision-making.
Dynamic response to change.
2. Unique Software with a Uniform Database
If you want to successfully execute your corporate strategy using Lean PPM™, you will need more than paper and pencil or even a detailed spreadsheet.
You need a flexible software that works across all areas of your business, regardless of the different ways your teams work. We have developed this software for you, and we call it Meisterplan.
With Meisterplan, we can always see what exactly the impact of doing any project is – and it´s really simple to use.
I believe in the solution and see how it can benefit any company that manages multiple projects simultaneously. Which I think is just about EVERY company!
Meisterplan is now a key element of  our portfolio planning. It helps us to make sure that our portfolio is realistic and that we create plans that really work.
With Meisterplan, our resource utilization is more transparent. Due to the seamless integration into our existing processes, we can increase the satisfaction of both our customers and employees.
Meisterplan helps us deliver our projects on time, within the agreed budget, and in top quality.
There are a lot of things that go into a project plan besides the timing and resources. We need a lot of context and it shouldn't be a surprise when a project needs attention. Our projects need to tie back to our mission and what we want to achieve. With Meisterplan, we can make informed decisions and move the organization forward.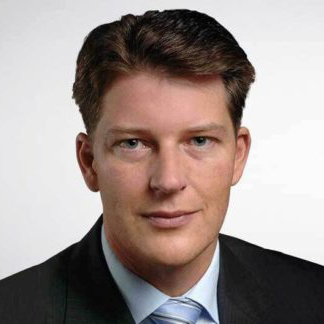 Meisterplan opened our eyes to resource bottlenecks and new portfolio solutions.