Get Started Right with Meisterplan's Proven Professional Services
Onboarding Package
Achieve tangible outcomes in the shortest time possible with our Onboarding Package. With our proven 7-step plan, together we optimize your Meisterplan configuration to fit your organization's PPM Process.
Your dedicated Customer Success Manager will guide you through onboarding including:
Introduction to Meisterplan, including an overview of the solution and reporting capabilities.
Introduction to Lean PPM framework, templates, and instructions how to customize.
Recommendations and training on configuration which would best support your PPM process.
Introduction and templates to get your project and resource data imported.
Practices to increase adoption as you train/rollout to other stakeholders.
The Onboarding Package starts at $6,000 for 24 hours of service. It is best for a small implementation team with the time to execute the required tasks between working sessions.
Each additional 8 hours of service is $2,000. At least 8 additional hours are recommended when one of the following pertains to your organization: decentralized PMO's that approach PPM differently, integrations are critical for success, PMO maturity is desired through learning better practices, or the implementation lead is unable to focus on the tasks in between working sessions.
Facilitating introductory sessions
Creation of customized training material
Facilitating hands-on training
Participation in adoption and refinement sessions
Change management is a term for all approaches to prepare, support, and help individuals adopt to new tools or process. It is natural to have resistance to new process or software, especially in quick moving companies when there is already a lot of business change. Therefore, we offer a workshop solely focused on helping you garner support as well as ensure a successful implementation.
These sessions will be customized to fit your exact change management needs.
Customer Success Package
Our Customer Success Package is the ideal way to ensure you get the most out of your investment and continuously solve new business challenges. Your dedicated Customer Success Manager will have quarterly business reviews, explain how to leverage upcoming product features, share better practices, and ensure timely resolution to your functional questions.
Premium support with a dedicated Customer Success Manager (CSM) to ensure timely resolution to your functional questions and escalation to critical issues. Direct access to CSM via email and video calls, beyond the standard support.
Quarterly 1-hour sessions with your dedicated CSM.
Customer Success packages start at $2,000.
We recommend purchasing additional services to tackle challenges such as change management, new or increased goals, and extending the use of Meisterplan or increasing PMO maturity in your organization.
Meisterplan have supported us through its adoption and continue to evolve the solution in line with our and other customer needs.
Your Path with the Meisterplan Team
---
Do you have any questions? The Meisterplan team is here for you.
Is Meisterplan the right solution for us?
Honest advice from your first contact. Full transparency of features, prices, and honest sales conversations.
What is the best way to implement Meisterplan?
With our Onboarding Package, you will be set up for success and be productive quicker.
How do we roll out Meisterplan?
Results-oriented onboarding with staying power.
Can we improve the way we use Meisterplan?
Together we meet your goals and challenges with many support options.
Professional Services for Your Long-Term Success
Custom Trainings and Workshops
In the Introductory Training, a Meisterplan expert will introduce Meisterplan to any team or user group to provide improved understanding of process & capabilities.
Duration: 90 minutes per session
Customized Training Material tailored for any user group. Includes PowerPoint decks with links to self-help material and a training script to help your internal trainer communicate the key points, while facilitating the training.
A Meisterplan expert will facilitate the Hands-On Training of any team or user group in your organization. Each training will draw upon "show-do-practice" learning principles alongside relevant exercises within a generic training environment.
Duration: 4 hours per session
In our Strategy Execution Workshop, a Meisterplan expert will work with you to optimize your portfolio management and ensure more value is delivered. We will review your intake process, roles & responsibilities, meeting schedule and purpose, portfolio goals, project scoring and scenario management. The workshop can be tailored for either a traditional stage-gate process or for Agile planning.
Duration: 8 hours (broken into 2-hour sessions)
In our Resource Capacity Management Workshop, a Meisterplan expert with work with you to improve your project success rate by increasing visibility into resource constraints. We will incorporate practices for estimating work, effectively sharing project resources, resolving conflicts, and reviewing project metrics at closure.
Duration: 8 hours (divided into 2-hour sessions)
In our Custom Integrations Workshop, a Meisterplan expert will work with you to increase productivity and transparency by integrating Meisterplan into your greater tech ecosystem. Possible integrations include HR systems, time reporting software, PM Tools, and BI solutions. We will create a custom integration concept based on the requirements for your use case.
Your Custom Professional Services
We would be happy to work with you to develop an implementation or change project tailored to your individual challenges.
What Is Important to Us and Who We Are
---
Get to know our team, so you can trust who you are working with.
Outcome-Oriented Services
Our professional services are only effective if they are sustainable and the success is measurable. Unlike normal consultants, we stay until it works. And continually work with you to solve future challenges.
People
over Software
People and processes come first. Only then comes the software. It's always about how you collaborate, make decisions and communicate. We are happy to help you succeed.
We Know What Really Matters
With 10 years of Meisterplan, over 20 years of PPM consulting, and countless successful customers, we bring a lot of experience and have a strong team to solve your challenges.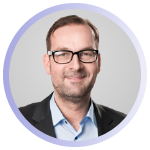 Stephan Anders
Director of Sales
I focus on listening to the customer and helping identify the best solution for your business problem.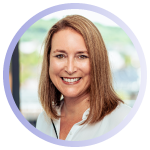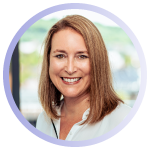 Debbie Summerville
Director of Customer Success
I'm passionate about helping our customers achieve their outcomes and overcome challenges.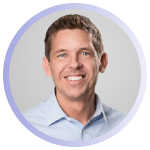 Chris Thomas
Regional Sales Manager
Your friend at Meisterplan – I can get you the support you deserve.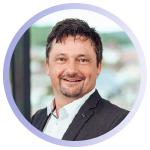 Oliver Nemeczek
Integration Expert
I conquer every challenge with perseverance.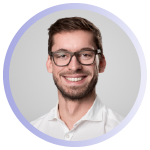 Achim Gnan
Senior Customer Success Manager
I'm enthusiastic about developing solutions to support customer success.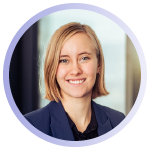 Annika Niemann
Customer Success Manager
I make it easy for you to get started with portfolio management.
Dave Fotheringham
Sales Manager
My goal is to empower you and your teams to say 'yes' with confidence.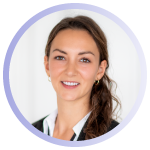 Sophia Malak
Customer Success Manager
My strength is setting the right focus at the pace the customer desires
What Comes Naturally to Us