What-If Simulations
Get the interactive visualization you need to answer what-if questions
Use our interactive drag-and-drop functions to see changes and answer what-if questions in real-time
Visualize all active projects and adjust scheduling while respecting milestones & dependencies to other projects
Test the impact of conflict resolutions and make decisions on the right solution
Scenario Planning
Use scenarios to build a balanced plan
Create scenarios based on your current project portfolio without affecting the real plan
Get answers to your what-if questions
Simulate effects of plan alternatives to create a realistic portfolio plan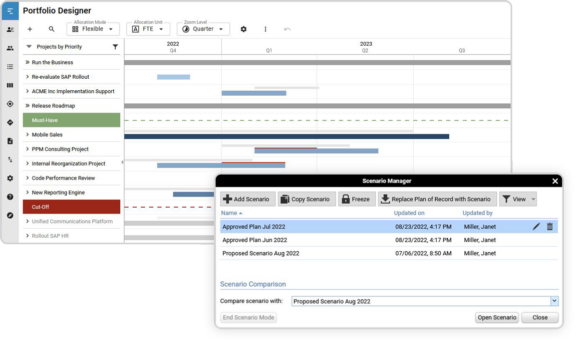 Portfolio Kanban Board
Make decisions on new initiatives
See details and check the quality and ranking of each new initiative
Compare active projects to new initiatives and interactively change the stage gates as the initiatives progress
Use the project score to focus on the strategic value of projects and decide the top priorities
Financial Tracking
Ensure your portfolio plan is on track financially
Enter your approved project and portfolio budgets
Record financial data including benefits, capital and operational expenses and other financial events
Compare your approved budgets to actual costs (coming soon)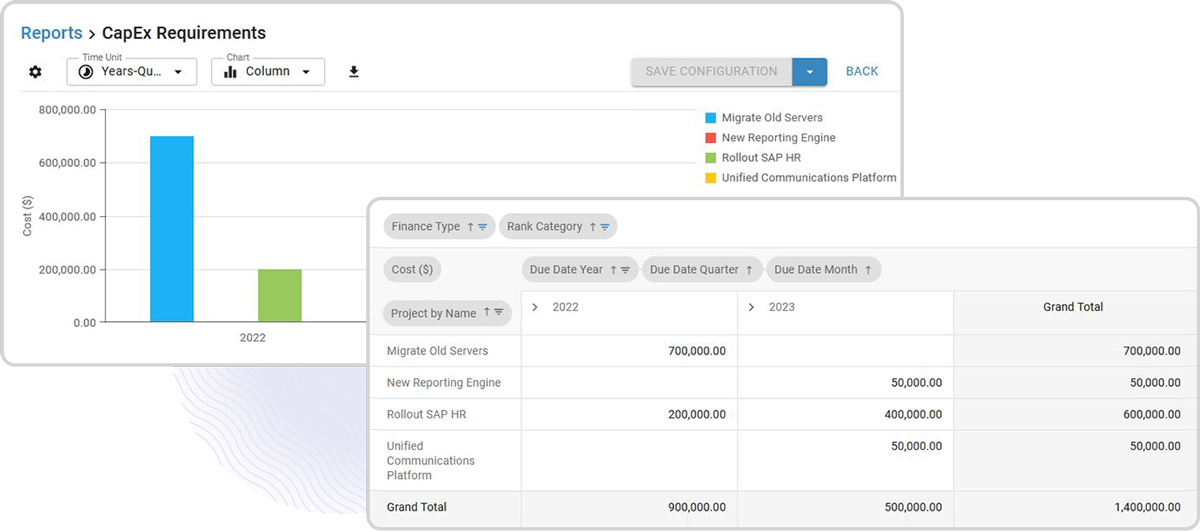 Roadmap
Communicate your company roadmap
Share the long-term view of projects that have been approved
Align teams on the path forward
Offer project managers a clear roadmap of their own projects
Project Comments and Automatic Emails
Collaborate with colleagues on active projects
Ensure all colleagues are up to date on project information and status
Ask and answer project questions to avoid project disruptions
Automatic email notifications keep Project Managers informed about any changes to their projects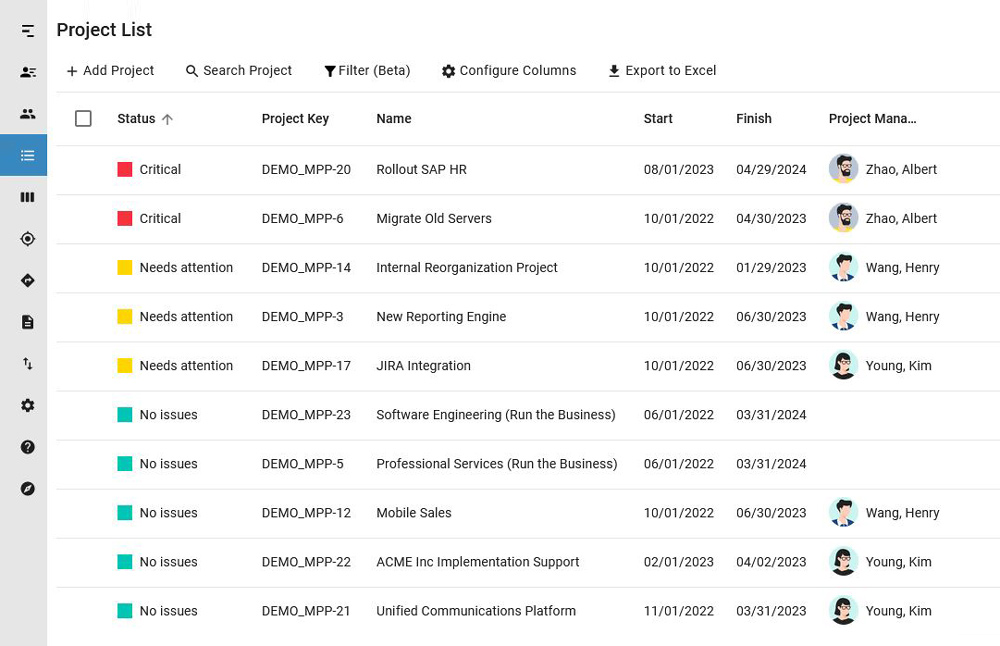 Project List
Display and edit project information in a straightforward list
See a quick overview of project details
Give project managers a simple list of their projects
Immediately see which projects have been marked critical for quick action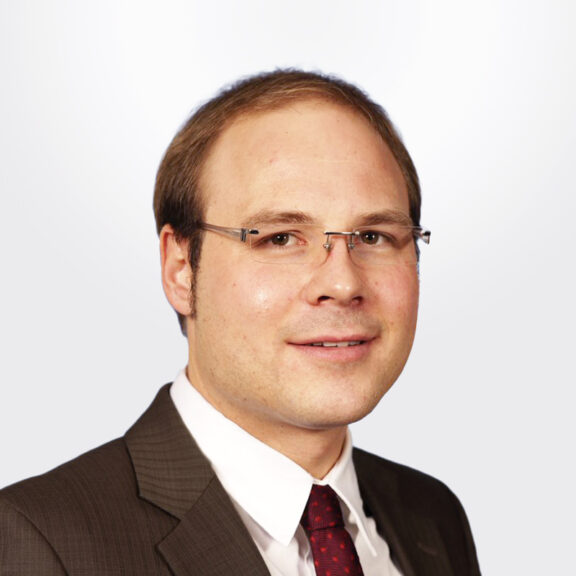 Meisterplan focuses on the weak point of the major all-rounder: in simulation. The amazing thing about Meisterplan is that itdesign fills this niche perfectly.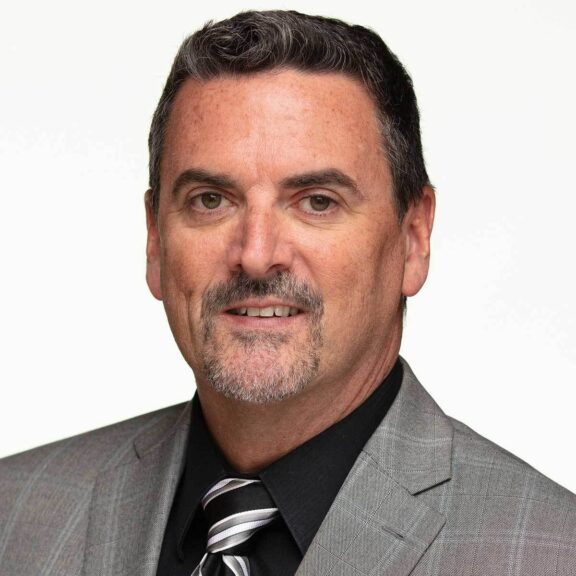 There is no other product that does what Meisterplan does in terms of portfolio management and resource management without unessential extra features. If there were another product that does what Meisterplan does, I would have found it, because I tried them all.
There are a lot of things that go into a project plan besides the timing and resources. We need a lot of context and it shouldn't be a surprise when a project needs attention. Our projects need to tie back to our mission and what we want to achieve. With Meisterplan, we can make informed decisions and move the organization forward.