2 min read
Meisterplan has again been recognized as a High Performer by G2 Crowd for their Summer 2019 Grid® Reports for "Project Management" and "Project and Portfolio Management". G2 Crowd is a Chicago-based company that has built a platform for crowdsourcing enterprise software reviews to help others make decisions on what to use and buy. G2 Crowd sets itself apart from other software review sites by not using advertising and rating all companies solely based on customer reviews and feedback.
To be included in G2 Crowd's Summer 2019 Grid® Reports for "Project Management" and "Project and Portfolio Management", products must have received a minimum of 10 reviews or ratings. The products are ranked by customer satisfaction (based on user reviews) and market presence (based on market share, vendor size, and social impact). High Performers are highly rated by their users, but have not yet achieved the Market Presence of the Leaders. Meisterplan received Satisfaction ratings from 93% to 100% on categories including Ease of Set Up, Ease of Use, Ease of Admin and Quality of Support. G2 Crowd listed Meisterplan's Highest-Rated Features as Performance and Reliability (99%), Workload Capacity (98%) and What-If Scenarios (97%). Notably, Meisterplan was the Highest Performer listed for overall Satisfaction compared to all other companies in the "Project and Portfolio Management" report.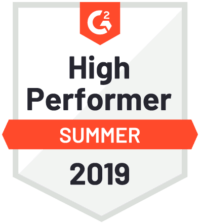 Meisterplan is also in G2 Crowd's Top 20 Project Management Software list based on the highest ratings from users.
Meisterplan is a portfolio-level project planning and resource management tool. With Meisterplan, you get interactive project portfolio management, strategic alignment, capacity planning with real-time scenario simulation, and the ability to predict and resolve resource conflicts across multi-project environments.