3 min read
We are happy to report that the recent PMI Houston Conference and Expo was a success! Our Meisterplan team representatives, Karoline Holicky and Rachelle Sanders, were there in the middle of all the action and had a great time networking with industry contacts and showcasing our project portfolio management solutions. Read on for a quick overview of the event.
Highlights from the Show
Over the course of the event's two days, we met with all sorts of business professionals ranging from project managers to PMO directors in a number of different industries. We discussed the problems and challenges they face every day, and were happy to share our knowledge of ways to solve these challenges using our Lean PPM™ framework and software. The all too common frustrations that came up included trying to manage entire portfolios in spreadsheets that are impossible to keep up to date or just the lack of visibility managers have on employee capacity and the projects they are currently juggling. We had some great conversations on how Lean PPM™ and Meisterplan can be the solution to these reoccurring challenges to ensure teams Make Plans That Work.
We also had the chance to demo our new Meisterplan for Jira integration, which was of particular interest especially to leaders managing Agile teams. Time and again, we hear how difficult it can be for organizations to get a clear picture of all Agile and traditional work in one spot to more effectively manage timelines, resource requirements, and adapt strategies as priorities change. Being able to show how Meisterplan for Jira is solving these very problems at the conference was a great way for visitors to visually see how the tool works as well as give us the opportunity to have a deeper discussion on what specific features were of the most interest to them.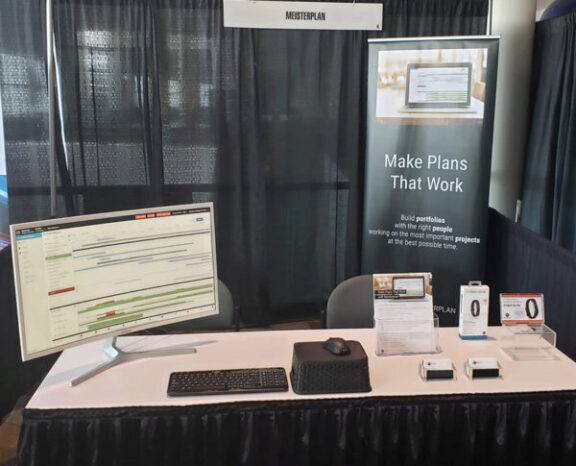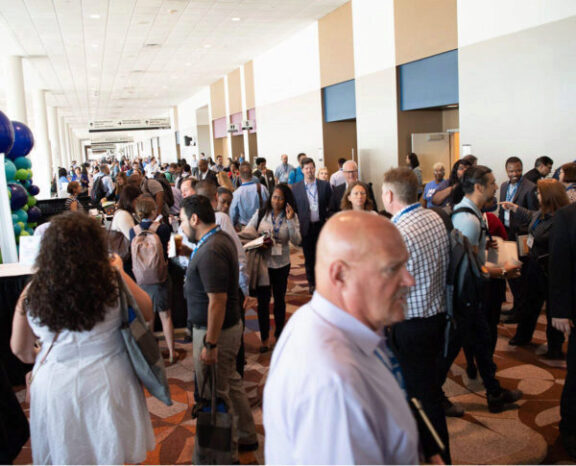 Of course, we didn't just give demos the whole time. As always, PMI Houston did a great job choosing Keynote Speakers and Presenters for Breakout Sessions. We made sure to take some time to attend some of these sessions to ensure we stay up to date with trends in the Project Management and Portfolio Management world.
We also made sure to have some fun during the evening networking event that celebrated the PMI Houston Chapter's 45th anniversary. The celebration gave conference attendees a chance to mingle, enjoy live music, and take pictures with flower ladies on stilts who of course stole the show!
Thank you to the PMI Houston Chapter for putting together a wonderful show and having us as one of their Silver Sponsors. We look forward to coming back again next year!