At Meisterplan, we believe that dynamically managing people on a portfolio level is a decisive lever for business success. ​
Many people who can and want to contribute
Many initiatives we want to drive
All Relevant Decision-Making Factors in One Dynamic View
Priorities, Timing, Capacities, Allocations and Dependencies
Since this is a universal challenge, ​
Meisterplan works regardless of your organizational setup.
Meisterplan works regardless of how your teams work.
Meisterplan works regardless of your system landscape.
This is about working together, so you need to involve several roles, who can all benefit from Meisterplan.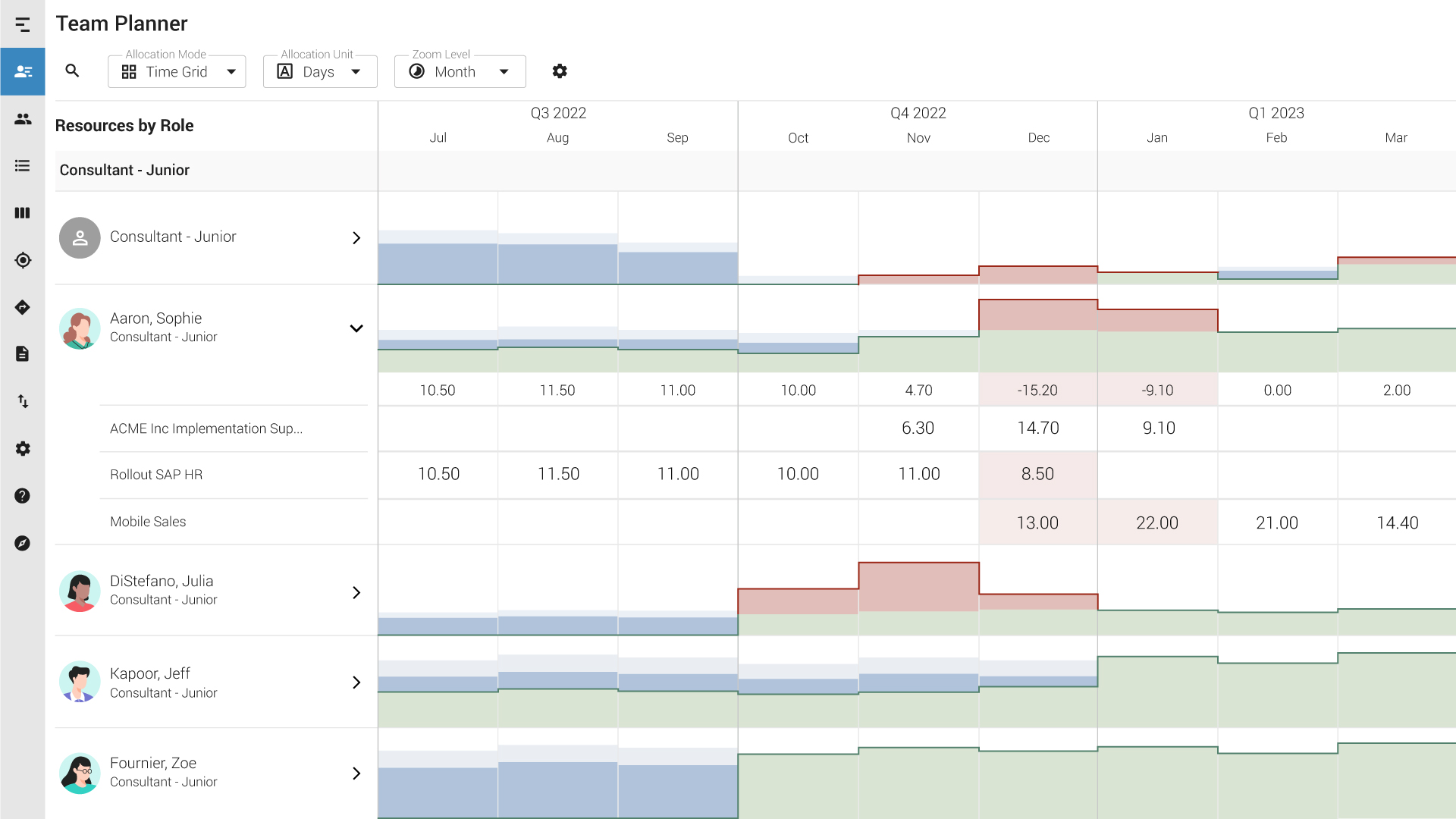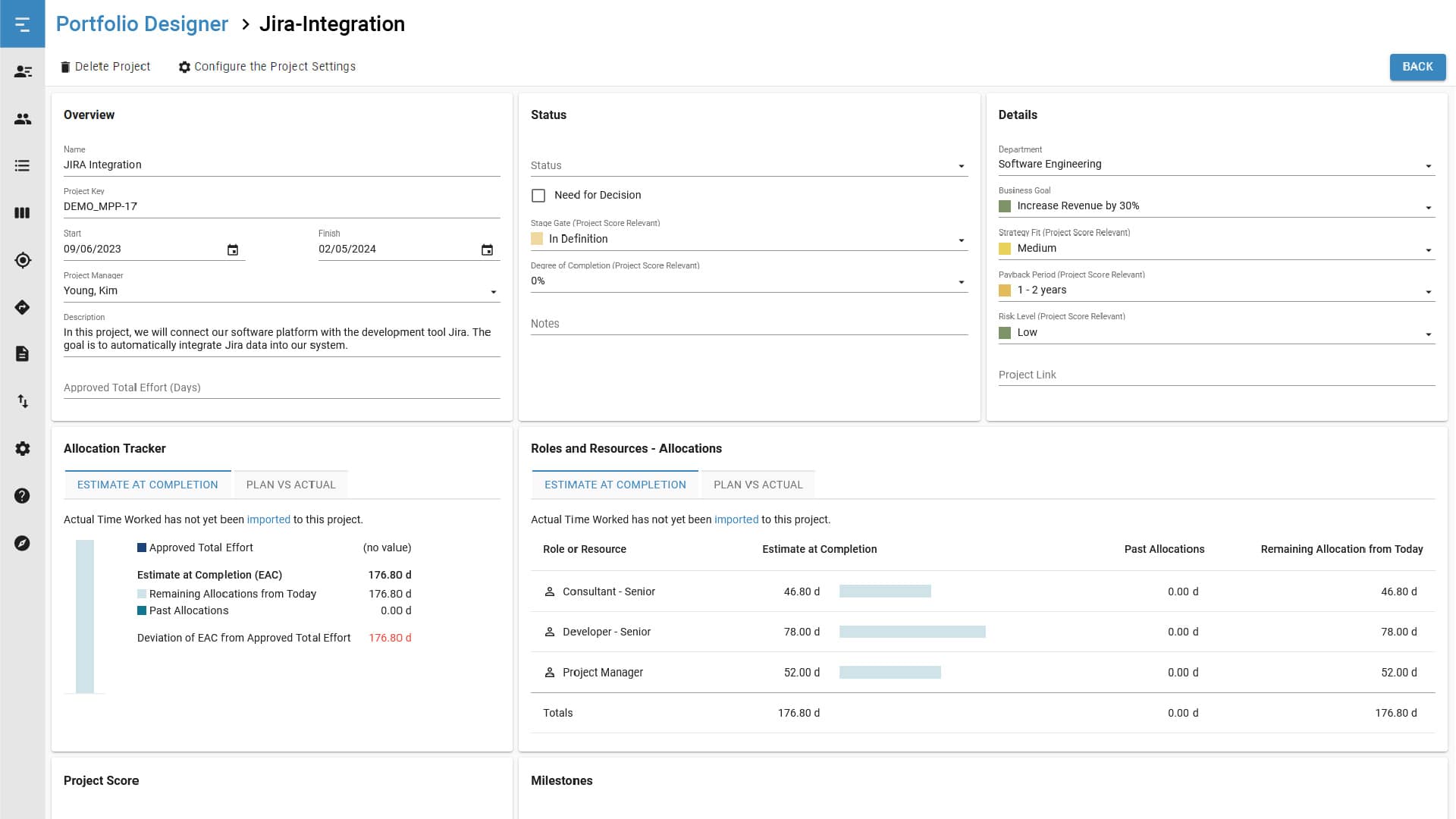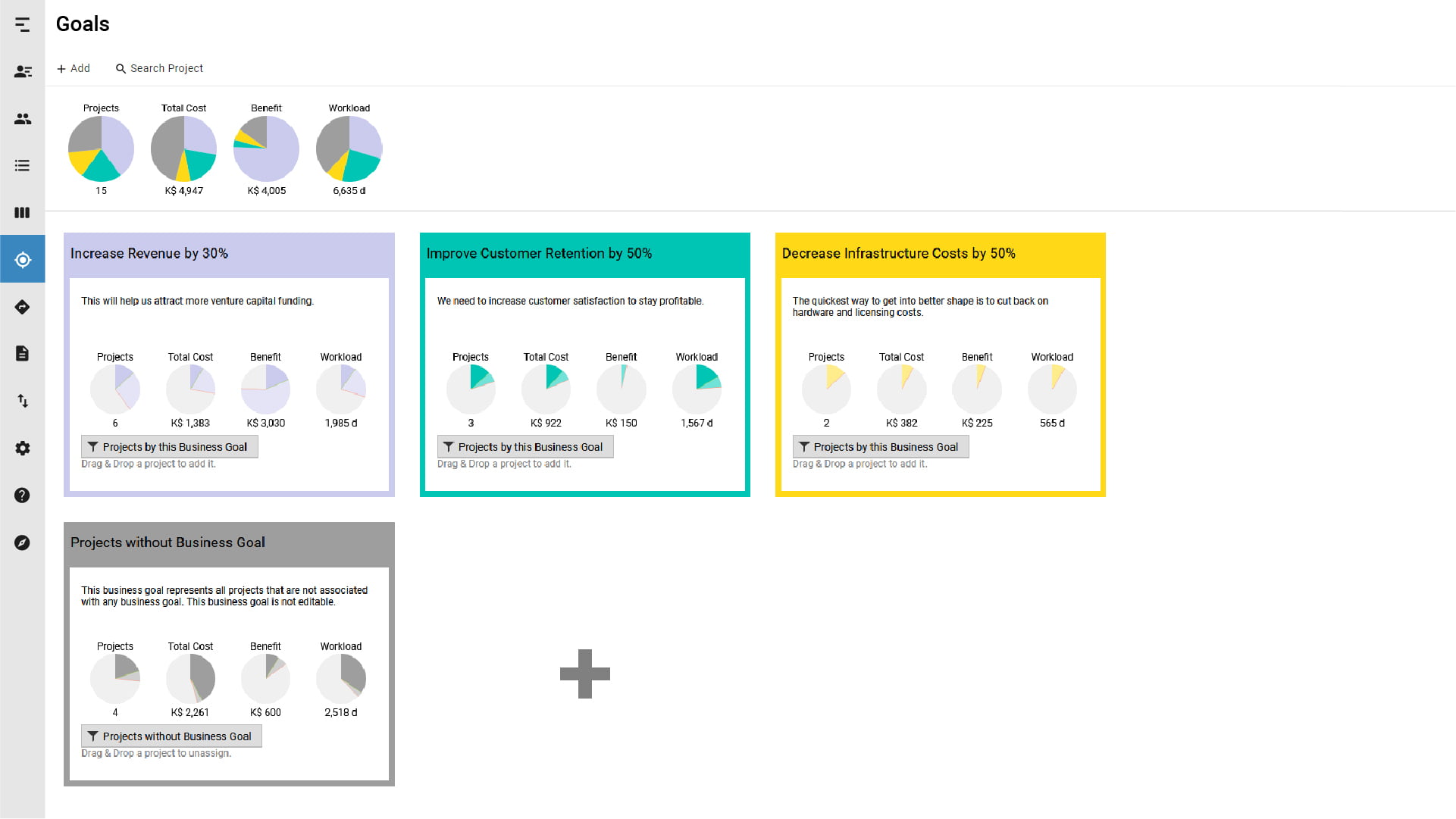 Portfolio Managers​
Build the best possible overall plan to ​reliably deliver on promises. ​
Resource Managers and Teams​
Respect personal commitments and resolve resource constraints by creating a realistic view on resource availability.
Project Managers and Product Owners​
Highlight needs and issues​ so​ decision-makers can help move the work forward​.
Executives​
Make balanced decisions to achieve business success​ while taking care of your employees​.
All roles can be aligned through our Lean PPM Framework.
Your Success Matters to Us
Outcome driven consulting
The Lean PPM approach helps us have a solid and up-to-date database. I am able to bring figures to the table and easily map our initiatives to make the right decisions quickly. We are very satisfied with our partnership with Meisterplan, and every new day confirms the usefulness of this solution.
Meisterplan have supported us through its adoption and continue to evolve the solution in line with our and other customer needs.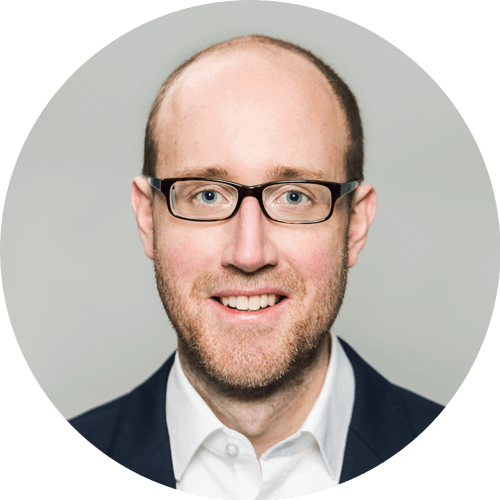 Meisterplan offers us so much more than just a tool. We benefit a lot from the Lean PPM™ framework and the best practices we can implement for our needs. Give it a try!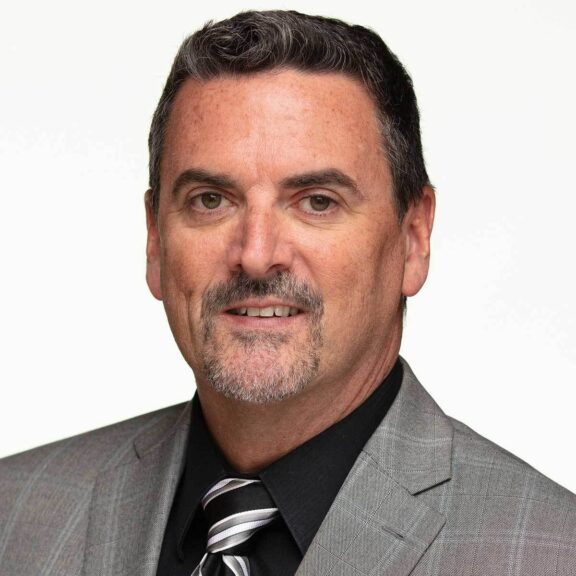 There is no other product that does what Meisterplan does in terms of portfolio management and resource management without unessential extra features. If there were another product that does what Meisterplan does, I would have found it, because I tried them all.
I believe in the solution and see how it can benefit any company that manages multiple projects simultaneously. Which I think is just about EVERY company!
Around the world, the most effective organizations trust Meisterplan.
Meisterplan used in Digital Service Development
Meisterplan used in Learning & Development
Meisterplan used for Corporate & IT Projects
Meisterplan used in Product Development
Meisterplan used in Research & Development
Meisterplan used company-wide