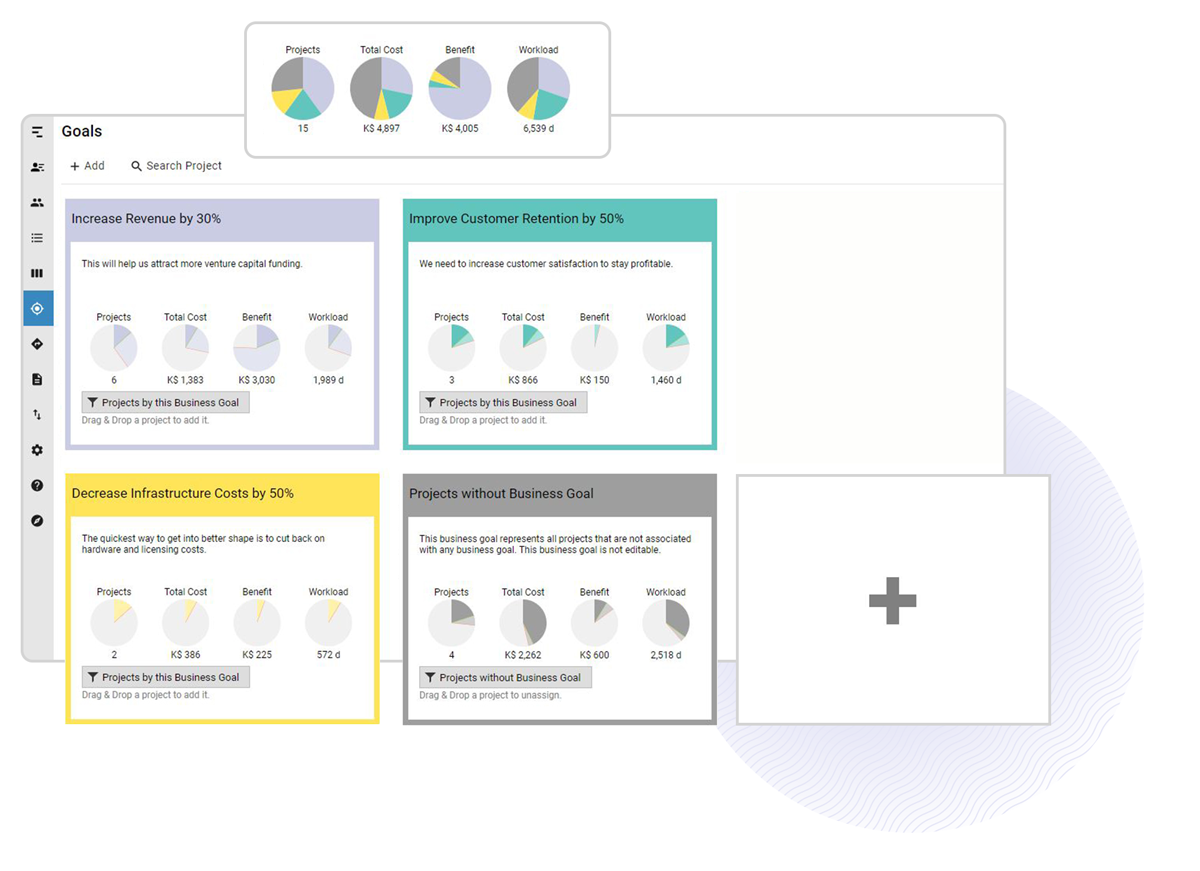 Goals View
Focus on what you want to achieve
Add your corporate goals
Map current projects to the goals they support with drag and drop
Assign new initiatives to the relevant goals
Project Scoring Criteria
Get ready to score, evaluate and rank initiatives
Translate your strategy into customized scoring criteria
Give weightings to each criteria to determine value
Include factors such as strategy fit, payback period and risk level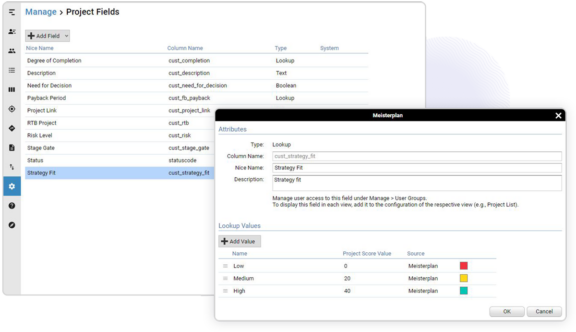 Demand Intake Board
Build an effective project intake process
Propose and collect new project ideas
Record and collaborate on new initiatives to be further developed
Start simple with project names and rough time estimates
Drag and Drop Prioritization
Evaluate and prioritize projects in no time
Use drag-and-drop prioritization if your company already knows the priority of projects
Compare project proposals and reprioritize on the spot
Simply click on each project and reorder based on your plan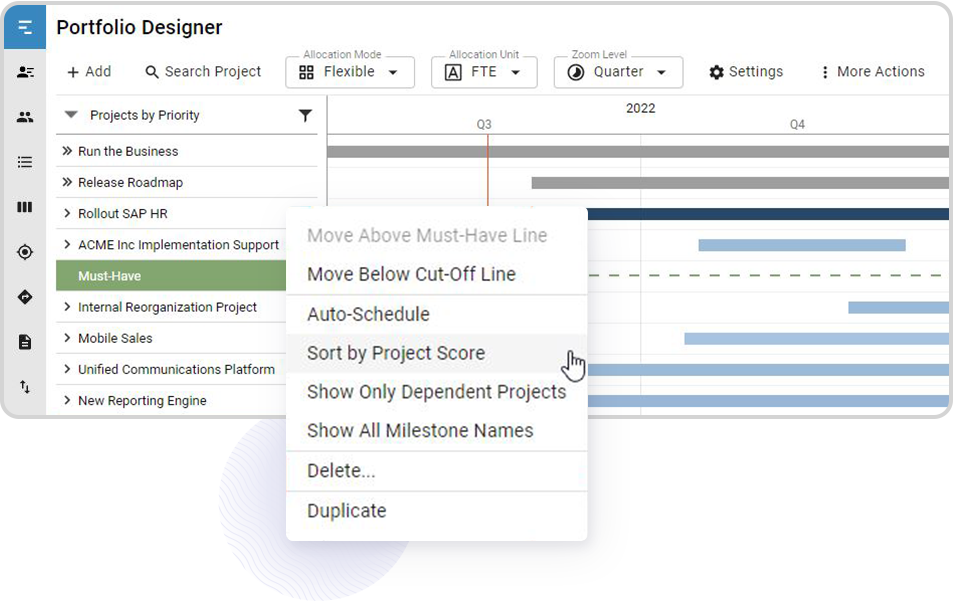 Project Scoring and Ranking
Compare project proposals and active projects to make prioritization a breeze
Use custom scoring criteria to evaluate initiatives and even sort by project score
Ensure that the top priority projects are aligned with your strategy
Create a suggestion of priorities based on data so informed decisions are quick and easy
Financial Data
Understand the financial impact of the project
Include a project budget
Add project financial events (CapEX, OpEX and benefit figures)
Immediately see the impact on your portfolio budgets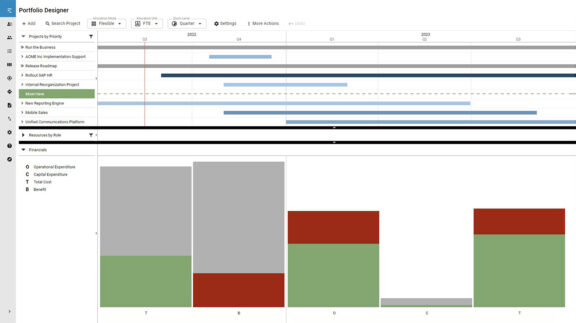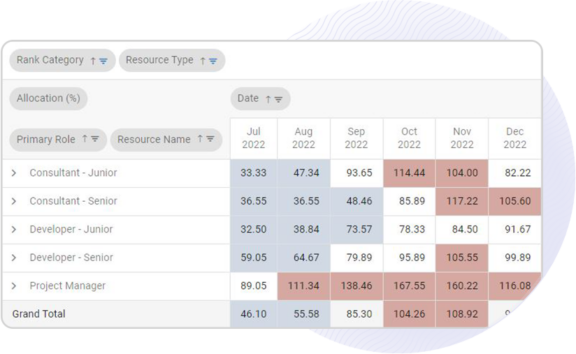 Role-Based Allocations
Give an idea of how much effort is needed for each initiative
Use role-based allocations to give an estimation of the effort needed
Prepare management for decision-making with these rough effort estimates
Assign specific people in those roles once the project is approved
Project Metadata
Add project details to enrich your project proposals
Enrich your project proposals with important data, including:
a project description
project links to other project-relevant sources and documentation
values for fields that make up this project's score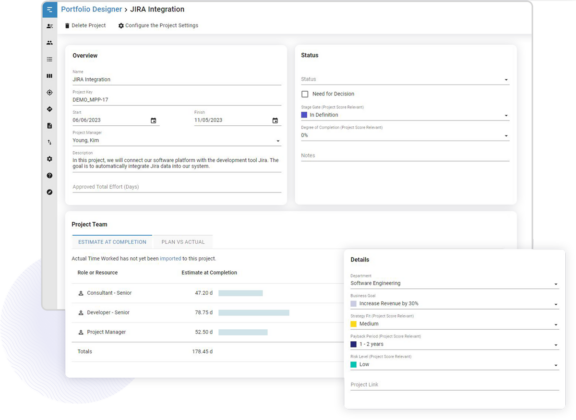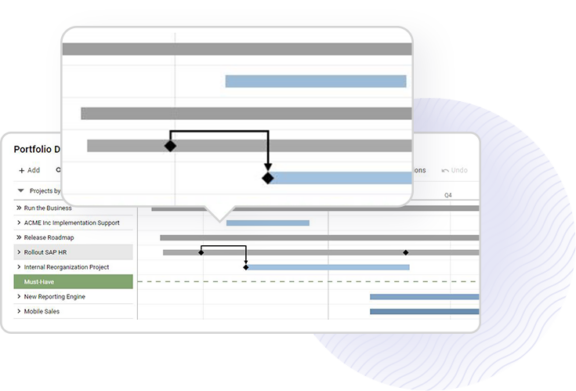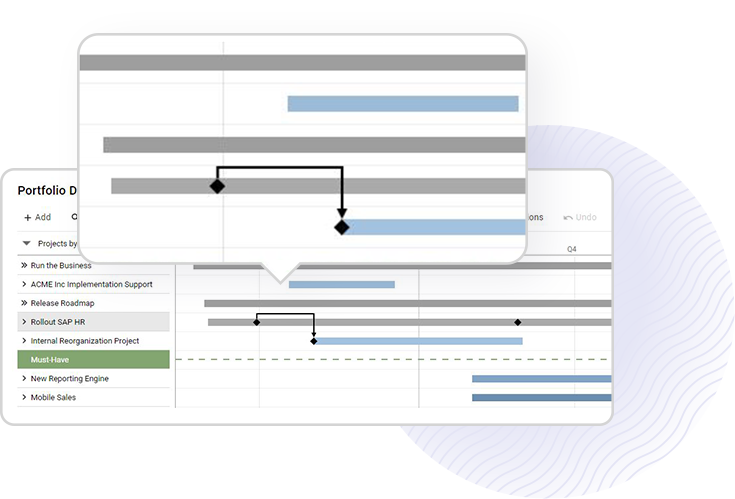 Milestones and Dependencies
Outline important project events, phases and dependencies
Add important milestones and project phases
Use dependencies to show when phases of this project must be complete before another project can move forward
Show when this project is reliant on other work before it can move forward
Very usable for enterprises with large number of projects to prioritize. It was designed to help PMOs and resource managers find the best fit in the project portfolio. It is easy to use and easy to implement. The user interface is really simple but offers useful functionalities for project and resource planning and prioritization.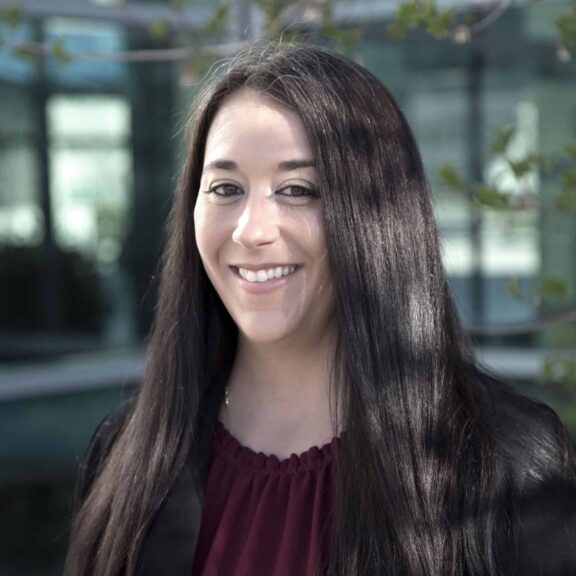 The biggest value that Meisterplan gives us is the ability to communicate across the enterprise what's being worked on. It adds transparency as to why things are stacked ranked, and it holds people accountable to decisions that were made. This has resulted in more projects being completed on time, and more projects being aligned to a strategy, because they were accurately prioritized.
I used this solution for prioritizing our internal projects and found it very helpful. It is easy to use and offers a wide range of planning capabilities to find the optimal project portfolio. This saved a lot of costs and supported efficient resource management. It is easy to use, dynamic and interactive portfolio planning.
With Meisterplan we easily can align our projects with business goals, resources and financials. This led to fast and reliable business decisions.