5 min read
2018 is proving to be an exciting year at Meisterplan. First quarter 2018 was our best quarter to date. With new features being added to Meisterplan including a new user interface that will be unveiled very soon, the tool is getting better all the time. And now, we are very excited to announce that Brian Hintz has joined the Meisterplan team as Vice President of Business Development and Alliances. Brian is from Seattle, Washington, and brings years of experience from some impressive companies including Amazon Web Services, DocuSign and Smartsheet. This week, I took some time to get to know Brian, and I want to share what I learned with you.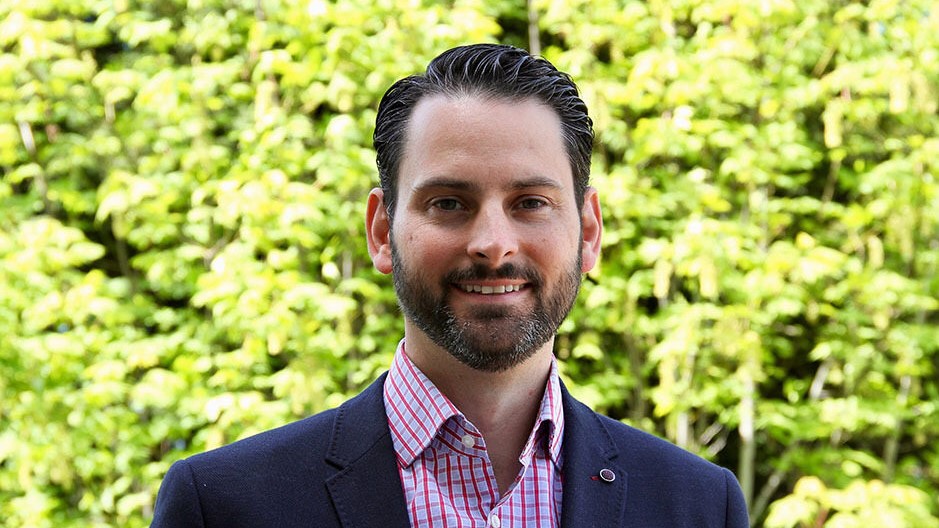 What experience do you bring to Meisterplan?
Karoline: Brian, thanks for giving me the opportunity to get to know you a little better. Can you tell me a bit more about the experience that you bring to Meisterplan?
Brian: My background is in technology. At university, I studied Management Information Systems, which is a combination of a General Business and a Computer Science degree. I felt well prepared for the business curriculum, but was thirsty to study as many programming languages as I could. I think that technical knowledge has always helped me understand the art of what's possible with software, which is particularly important when it comes to my experience in technology partnerships. My roles have ranged from software development to sales to marketing, business development, strategy, and alliances. This has helped me get a true 360 degree view of how great companies are built, scaled, and managed. I have been fortunate to join some exceptional companies, including Amazon Web Services, DocuSign, and Smartsheet, while they were relatively young and just starting their exponential growth periods. This has given me the opportunity to see some unique business challenges firsthand and learn to adapt and solve problems quickly. In many circumstances I have also been deeply humbled by these unique challenges and I hope to put that learning to good use here at Meisterplan. And while I am proud of my work in building businesses around strategic partnerships, which is where I have spent much of my time in the past 10 years, I am more proud of the relationships I have built with exceptional people. To have the opportunity to learn firsthand from world-class leaders while also having the opportunity to mentor some very talented people has been incredibly humbling and rewarding.
What Made You Choose to Join Meisterplan?
Karoline: I know you had quite a few conversations with many of us here at Meisterplan prior to joining the team, but you didn't meet us in person until after you made the decision to become our new VP. What convinced you to join Meisterplan?
Brian: I see a few patterns with Meisterplan that I've seen with other great young companies that I have worked for. First, the team is fantastic. It's a dedicated group of very smart and motivated people who are intensely focused on helping customers. Second, I see a great product that has reached a maturity that makes it ready for any global organization. It's simultaneously intuitive and powerful, which is hard to pull off. And third, I see a very large market opportunity that is littered with outdated, monolithic software and processes with a hunger from customers for new solutions that deliver truly valuable insights into how they manage their business. Nothing in life is guaranteed but I feel like I've seen this movie before and I like where the story takes us.
What Was Your First Impression of the Meisterplan Team?
Karoline: Not to put you on the spot, but what was your first impression when you met us?
Brian: I was very impressed! It was one of the deciding factors for me to join the company because the success of the business lies on their shoulders. The best mission, product, or customers can't help a business if the people aren't committed and passionate about what they do. This team has commitment and passion in spades and that shows in the way they treat their customers like royalty and the way they are disrupting the PPM market. It is routinely ranked at or near the top in the "best places to work" surveys and being based near one of the most storied universities in Europe means that the business has direct access to some great minds.
Interesting Facts about Brian
From: Bellevue, Washington
Studied: Management Information Systems
First job: Software Developer
Favorite hobby: Racing!
What Is Something about Yourself That Would Surprise People?
Karoline: Now that we've gotten to know more about you professionally, can you tell us more about yourself personally? What is something about yourself that would surprise people?
Brian: My first job was as a software developer! I wrote mostly in Java and VB, but sprinkled in some other languages as needed. Interestingly, I had a LOT of job offers from banks and insurance companies because I had studied COBOL and they wanted me to work on their mainframes. Even back then it was already long out of style! Also, not a surprise, but I'm a bit competitive and LOVE racing. I've raced motorcycles and bicycles but I'd race just about anything if someone wants to throw down a challenge. So I encourage people to challenge me. But beware, I take it seriously!
Final thoughts?
Karoline: Thanks so much, Brian, for taking the time to talk today. Is there anything else you'd like to add?
Brian: I'm really excited about the opportunity that we have in front of us at Meisterplan and I'm looking forward to helping our customers transform the way they manage their businesses.
Karoline: We're very excited that you joined Meisterplan, and we're all looking forward to working with you to improve Meisterplan and to better help our customers!
If you have more questions for Brian or for anyone on the Meisterplan team, you can contact us anytime.