5 min read
Companies must continually take on new projects that will allow them to adapt and make innovation a reality. This requires a regular influx of new project proposals, but compiling, organizing and evaluating these new project proposals can quickly become messy and chaotic. To get the most out of your new project proposals and make sure no idea slips through the cracks, follow these four best practices for project intake.
#1 Decide What Information You Want to Collect
Imagine you're considering buying a car and you have two options. The first car can comfortably seat six people and the second one comes with an extra-long warranty. Which would you choose knowing only those pieces of information? Most likely your answer is neither! You couldn't possibly choose which car would be right for you with so little information. Not to mention the pieces of information you do have can't be compared. Just like purchasing a car, deciding between new project proposals should not be an apples and oranges situation.
All new project proposals must contain the same information about the idea, and this goes beyond the basics like cost, project length and project manager. Consider what factors are important to your organization and make sure every new proposal addresses each factor. Consider things like payoff period, alignment to corporate goals and required resources for completion, but don't get too bogged down with details. You're looking to strike the balance between too little and too much information. When you achieve this balance and when new proposals all contain the same information, evaluation is simplified.
#2 Designate Exactly One Process for Collection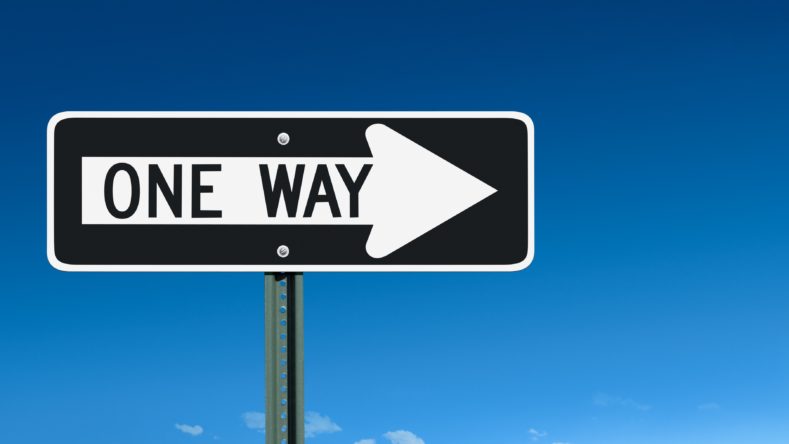 Do you like sorting through dozens of emails, spreadsheets and meeting notes and then manually entering data from these sources? I can't imagine you said yes to that question, but this is surprisingly what many people must do to collect new project proposals. When it comes to sharing new ideas, the process is inherently messy. Some people might share new ideas during a meeting while others just fire off an email. While you don't want to stifle any good ideas, more than one collection process just isn't an efficient use of time.
It doesn't matter exactly how you want people to submit new project proposals. What matters is that there is only one way for them to be submitted. When all project proposals are submitted the same way, you don't have to waste time compiling data from multiple places. This saves you time and your sanity. While it might take your coworkers some time to get used to a new submission process, having only one process is also beneficial to them. Having one method prevents any new ideas from falling through cracks and makes it more likely that their ideas will be heard. Knowing ideas don't get lost in the shuffle, people will be more likely to submit them.
#3 Set a Submission Period
Timing is everything. Well, maybe not everything, but it's important! Having new project proposals come through one process and with all the necessary information is great, but if these proposals don't come through at the right time it doesn't matter. While there will always be at least a few proposals submitted late (because we're all only human), you can help yourself out by setting a submission period.
Exactly how often and how long new project ideas will be accepted depends entirely on the needs of your organization. Collection periods for project ideas may range from weekly, monthly, quarterly, or even yearly depending on the types of projects you are working with. Some organizations may need to always have new project proposals coming in. If you're not sure how often you need to collect new ideas, just try out several frequencies until you find the one that's just right. If your organization is always accepting new project proposals, make sure you specify how often proposals are evaluated.
#4 Implement Proposal Coaching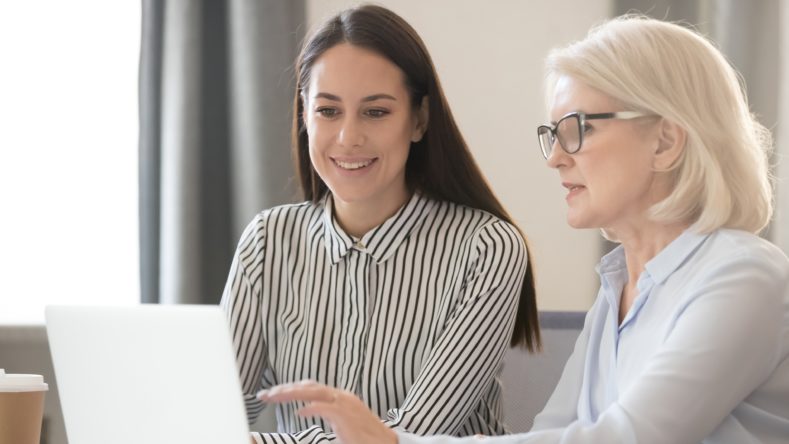 Sometimes people have great ideas that just need a little work. Once you've figured out the process for submitting new ideas, when they should come in and what types of information they should include, you can take it to the next level by giving proposals a little TLC. Proposal coaching can help improve the quality of new project ideas coming through your organization while also weeding out some ideas that just aren't ready to be evaluated.
Proposal coaching works like this: you designate one (or multiple individuals) as the coach that reviews proposals with the initiators and provides feedback. The proposal coach ensures the proposal answers any questions someone might have when evaluating the proposal. The proposal coach should also be able to identify any shortcomings or holes in the proposal that could cause it to be rejected. By refining project ideas, organizations greatly improve new ideas and help the best ones rise to the top.
Collecting New Project Ideas Is Easy with Meisterplan and Zapier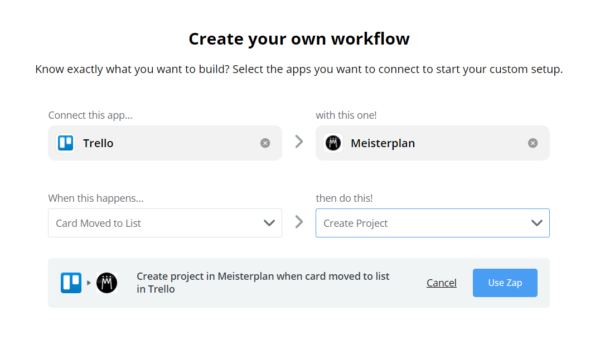 Collecting new project ideas has never been easier with Meisterplan's Zapier integration. Zapier acts as a connector between your Meisterplan system and thousands of different apps. You can set up an integration in minutes and automatically have new proposals imported into your Meisterplan system with all the necessary information. Whether you use forms (like Zoho forms), spreadsheets (like Excel or Google Sheets) or a productivity tool (like Trello) to collect, refine and submit new project proposals, Meisterplan and Zapier can save you valuable time. Setting up an integration is as simple as selecting which apps you want to connect, specifying what information you want to be imported and sitting back while Zapier and Meisterplan does the work! If you want to know more about how Meisterplan and Zapier can make your life easier, check out our Zapier integrations or visit our help center.